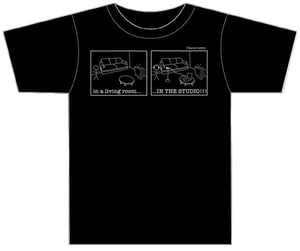 $

10.00
"You're in a living room with this guy from your school / but he's got a new computer with a mic and ProTools / So it's a studio!"
Show everyone your favorite place to record.
Printed on Next Level Apparel t-shirts.
Available in sizes S-XL.
**Current shirt image is an approximation. We'll put up photos of the actual shirts once we get them.